Full Arch FP1 Implant Replacement - The Superior Alternative to All-on-4
Discover The Holy Grail of Dental Implants
Which Condition Best Describes You
Missing one tooth
Missing multiple teeth
Struggling with traditional dentures
Most of my teeth are in pretty bad shape
No Need For Painful Bone Removal - Discover the Holy Grail Of Dental Implants
All-On-4 may promise a permanent, roundhouse solution — but it comes with a price. Removing large amounts of jawbone, post-operative pain and swelling, costly fees and severely underbuilt prosthetics are all things patients should consider before making the choice to go All-On-4.

Our team of implantologists have gone above and beyond to discover an alternative: the holy grail of dental implants that eliminates the need for painful bone removal, provide secure structural support for lifelong success, and offer unrivaled value compared to its All-On-4 counterpart — without sacrificing quality or performance.
Invasive Procedure, Post-Operative Discomfort, and Irreversible Tragedy - The Dangers of All-on-4
All-On-4 poses a threat to those we love and care about.

Why?

Because it requires the painful removal of large amounts of precious jawbone (upwards of 3/4 of an inch thick of jawbone is resected off) - a resource that can't be replaced if even one implant fails. It's not only an invasive procedure that leaves behind long-lasting post-operative pain and discomfort but can also cause catastrophic results with no viable fixed option in sight. In other words, All-On-4 has all the makings of an irreversible tragedy — something no one wants to experience.

With the All-On-4 prosthesis, the position of the implants creates long unsupported cantilevered wings which replace your back teeth. If these wings are not adequately thick, they can easily fracture and break off over time — a problem that can only be solved with more implants. In essence, this treatment puts patients in a vulnerable position where they have no protection against a total loss.

All-On-4 is by far the costliest treatment in modern dentistry, with an average price tag between $31,000 and $35,000 per arch — or an even higher cost of up to $70,000 for a full mouth makeover. While this treatment offers a lot of value — returning the ability to eat well and enjoy meals — its hefty price can be difficult to justify considering it's only supported by four implants that don't guarantee long-term success.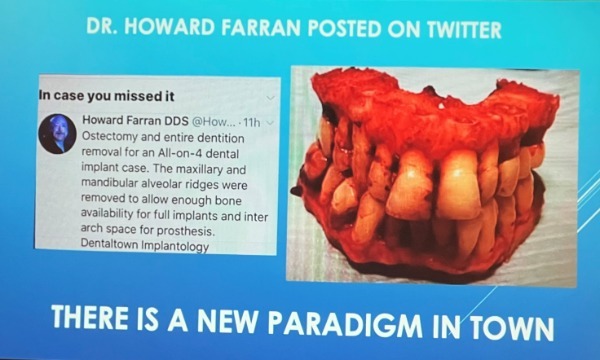 Pursue a 1:1 Ratio for Maximum Support and Stability With All-on1 Mono Dental Implants
At Mono Implant Centers, we believe it's essential to restore the natural ratio of dental implants and teeth, closely resembling what one is born with — 14-16 natural roots. That's why we offer a full arch zirconia FP1 prosthesis on 10-12 dental implants for a better alternative.

Our full arch dental implant solution is designed to significantly exceed the standard All-On-4 prosthesis. We strive for a 1:1 ratio between dental implants and teeth in each arch, with a minimum of 8 – and often as many as 12 to 14 – implants installed per arch. Our solution is instantly superior in many ways: greater stability, fewer complications and improved support for your teeth are just a few of its numerous benefits.

By overbuilding the prosthesis, our solution ensures a longer lifespan and greater strength than All-On-4. This is based on long-standing principles of dental crown and bridge construction that have been proven effective for over 60 years. There are no unsupported spans or cantilevered bridges to weaken the implant system.
Schedule A FREE Consultation 616-207-7878
Another Benefit is Snug fit Bridges Eliminates Any Gaps or Crevices, Achieving Greater Oral Hygiene
Our All-on-1 full arch dental implant solution ensures that your overall hygiene is greatly improved.

Since there is a 1:1 ratio between implants and teeth in each arch, food particles are much less likely to become lodged underneath the bridge.

Additionally, your gums fit snugly against the bridge in a way that more closely mimics natural tooth structure. All of this makes it easier to keep the prosthesis clean and maintain proper oral hygiene.
Achieve 1:1 Ratio Between Implants and Teeth For Maximum Reliability
With Mono Implant Centers, you can rest assured that your implant solution will be future-proof and long-lasting. We strive for a 1:1 ratio between implants and teeth in each arch so that if one implant fails for any reason, the prosthesis remains intact and able to be repaired without having to start over from scratch.

Minor surgery can easily remove the failed implant, section it out of the bridge and regraft the area. With the All-on-4 system, if an implant fails, or the bitewing breaks, you must replace the prothesis, repair the implant, and bear the costs all over again.

Our All-on-1 system provides an unparalleled level of reliability not offered by traditional All-On-4 solutions.
Get the Benefits of Flapless Implant Surgery at Mono Implant Centers
At Mono Implant Centers, we use a completely flapless surgery when placing our implants.

In contrast to All-On-4 treatments where gums are completely flapped back from the jawbone, causing increased post-operative pain, we keep the gums completely intact for a more natural look and feel. This is achieved through careful extraction techniques that maintain the shape of your papillae and gum contours for a more natural-looking full arch prosthesis.

This is an additional benefit that is not offered with All-On-4 solutions.
Schedule A FREE Consultation 616-207-7878
Superior Aesthetic Results with Mono Implant Centers FP! Prosthesis Compared to All-on-4's Unnatural FP3 Prosthesis
At Mono Implant Centers, our All-on-1 FP1 full arch prosthesis provides superior aesthetic results compared to All-on-4 solutions. All-on-4 offers an FP3 prosthesis, consisting of "teeth and pink gums". This solution is not as aesthetically pleasing as FP1, which preserves your natural gum contours.



With this technique, the zirconia bridges fit like puzzle pieces into the gums for an aesthetically pleasing result. This is made possible by our commitment to preserving both bone and gums during implantation - a benefit that All-on-4 does not offer.
All-on-1 Mono Dental Implants - Aesthetically Pleasing Results, and Cost Savings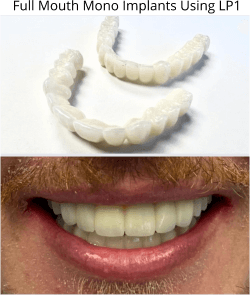 At Mono Implant Centers, you are getting the same quality materials and prostheses as All-On-4, but for 25-40% less.

Plus, we place two to three times the number of dental implants in your mouth compared with just four from All-On-4.

Combined with our commitment to preserving bone and gums for an aesthetically pleasing result - this makes Mono Implant Centers value proposition superior in every way.


Schedule A FREE Consultation 616-207-7878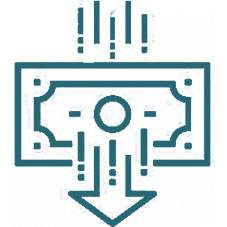 [Company Name]